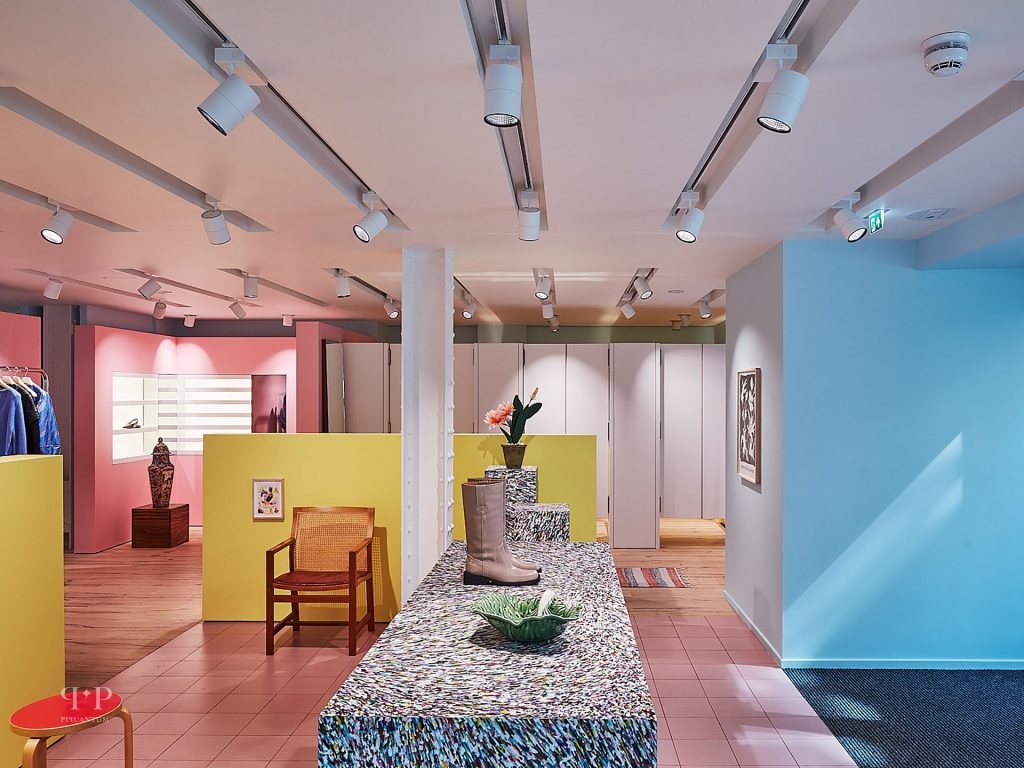 There are a lot of attractive and creative ideas that an expert can bring to a retail interior design. The ideas won't be limit on decompression zone, window display or personal space. There can be flooring solutions, lighting, walls and ceiling colors, too.
Flooring solutions
There are several options for flooring solutions such as carpet, tile, cement or wood.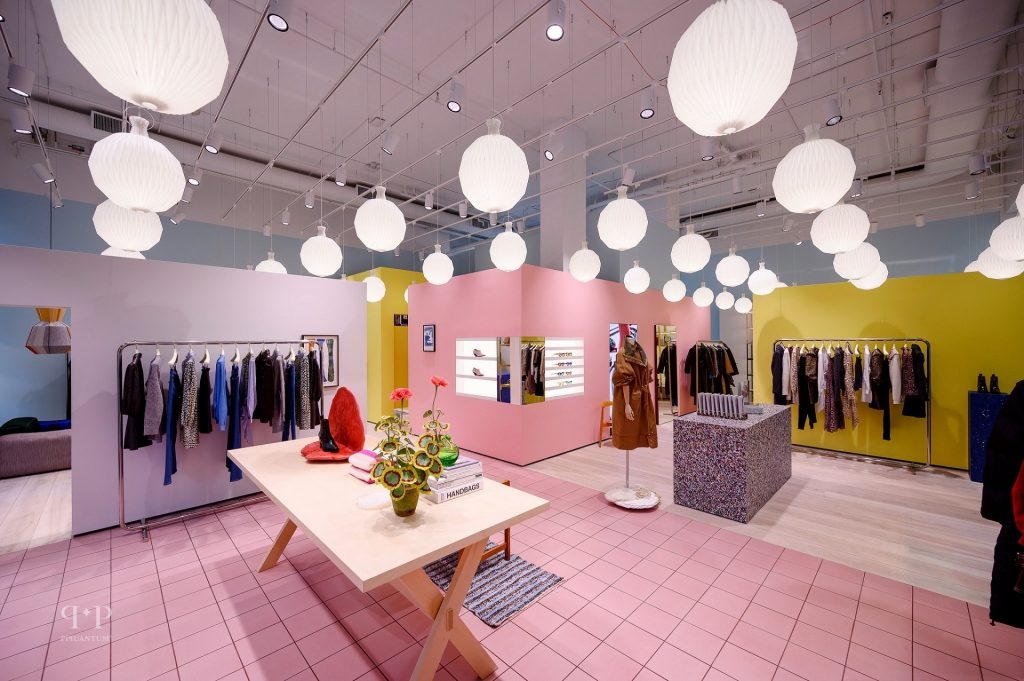 Carpets can be spread out to create a quiet atmosphere. Simultaneously, it allows clients to immerse their shopping time.
Tiles brings in brand colors and demarcate areas of the shop. For example, a toy store can have pink tiles in the girl's area or bright red and blue tiles in boy's area.
Wooden tiles are another great choice for sending a message of nature to the shoppers.
Nowadays, some retailers might choose painted cement floors. The reason for this is easy-to-clean, economical, stylish and flexible.
Lighting solutions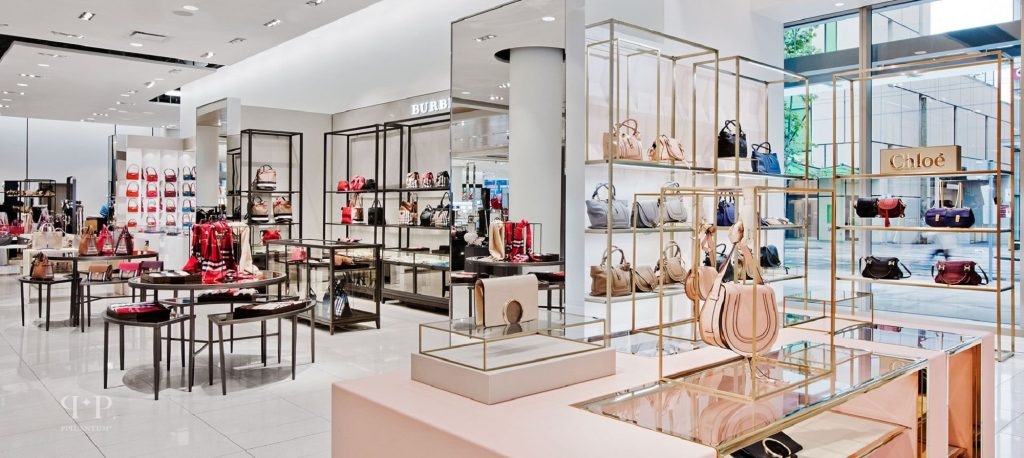 There are four types of lighting to be used in retail stores. They are general/ambient lighting; task lighting; accent lighting and decorative lighting. Lighting solutions can be chosen based on the following specific purposes:
General/ ambient lighting is a main lighting source for the stores. If the shop aims to bring a value-based shopping experience to clients, it can choose fluorescent light. Or, a warm, incandescent light will be a smart choice for clothing stores to give more intimate, special shopping moments.
Task lighting can be installed in checkout area in order for the employees to work more effectively.
Accent lighting can be used to draw the shoppers' attention to the merchandise.
Decorative lighting can be added to show off sophisticated environment in the shops.
Wall and ceiling colors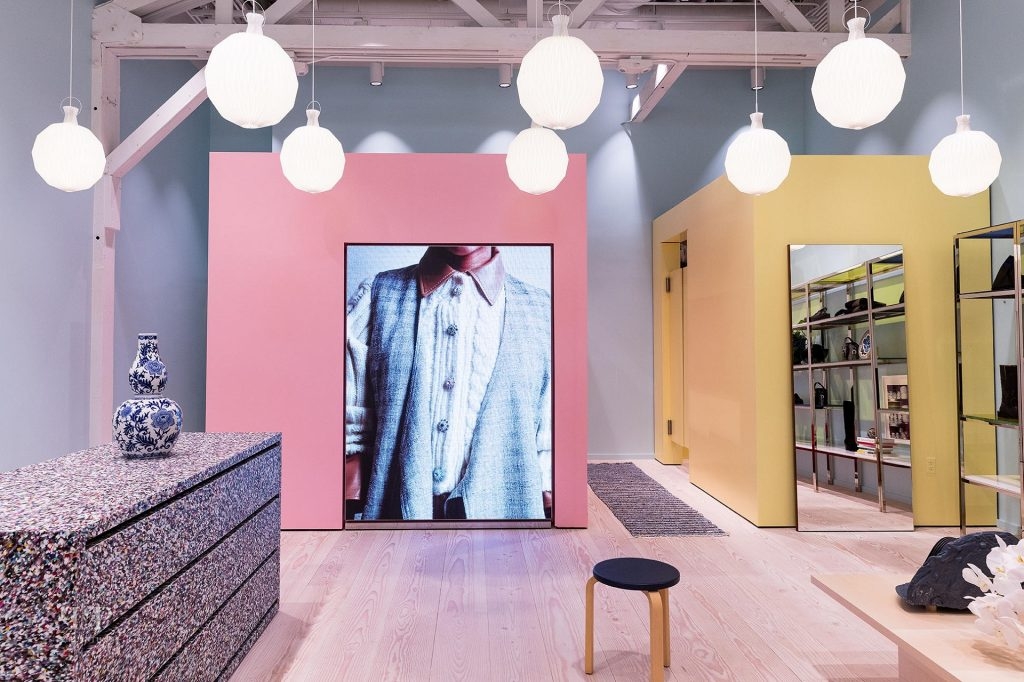 Colors influence human's emotion. Hence, a retailer should choose colors for the shop based on the target market of the store. For instance, shade of greens can be used in health stores or florist stores to evoke freshness and peace. Some food stores will choose orange tones to stimulate appetite of their guests.
To have an attractive retail shop may not be an easy thing. However, with experienced interior designers, nothing is impossible. Here, we have experts who are ready to help. So, contact us now!
Photo credit: Pinterest