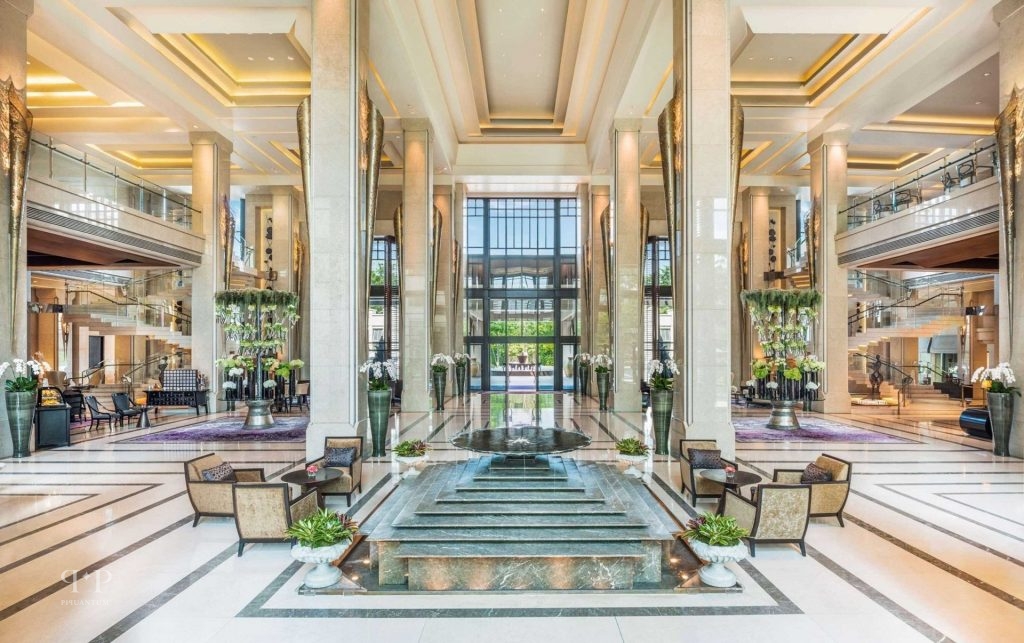 Hospitality is one of the most severely damaged industries due to Covid-19. Therefore, the industry must have changes of every aspect to recover and re-attract guests after the pandemic. In fact, hotel interior design is the first thing to be reconsidered.
Public spaces
Recommended social distance is 2m, so there must have incorporation of this guideline into design projects. This may cause some changes in the physical design of public areas such as reception, lounges, gyms or restaurants. For example, similar to bank teller stations, partitions or clear plastic barriers at the front desk can be installed in the hotels. It is necessary to re-arrange furniture to ensure the social distance. Also, hand sanitizer stations in high-touch area (elevators, entrances…) will make guests feel more secure. Moreover, airflow direction and frequency of air exchanges should be paid attention to minimize guest exposure to airborne contaminants.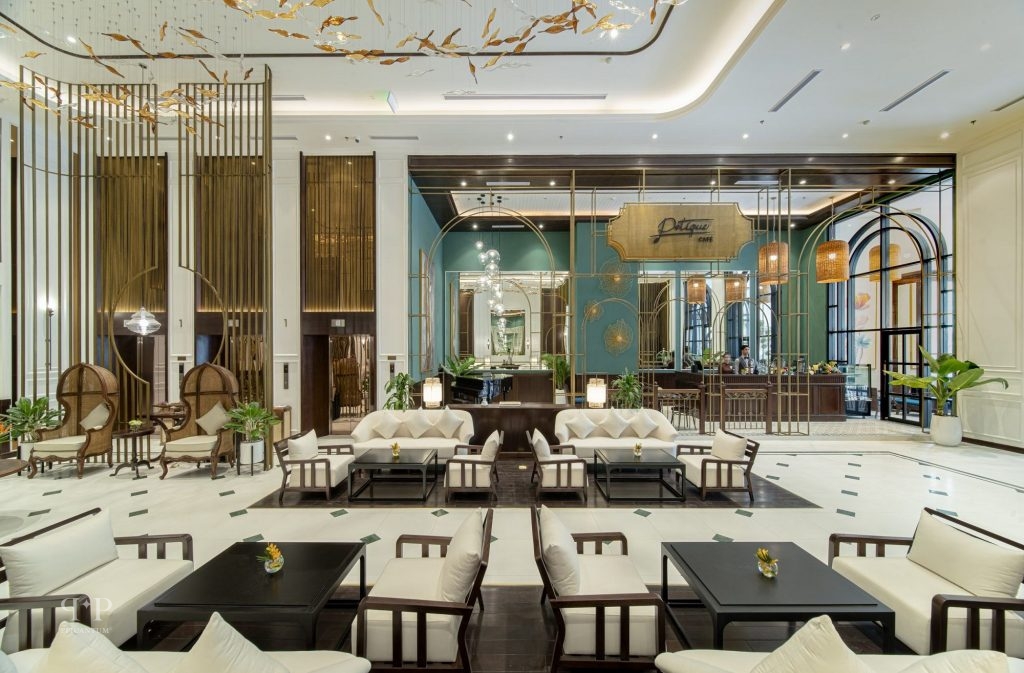 Hotel rooms
Hotel rooms should be other important spaces to be considered. After the pandemic, the spaces might be large and versatile enough for multiple activities from resting, working, eating to gathering with friends and family. When these activities are taken place in one private zone, it leads to mitigate risks of contamination, but still bring people together.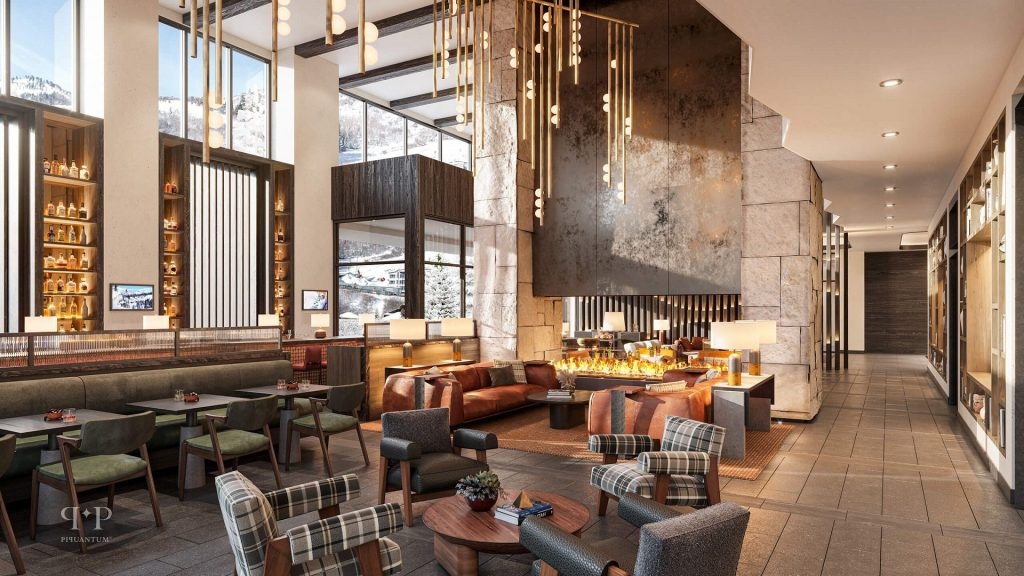 Smart use of materials
We have recognized the importance of hygiene and cross-contamination thanks to Covid 19. As the result, materials with durable, easy-clean and antibacterial features will be a top choice for sanitized environment, but also retain aesthetics of the hotels.
Photo credit: Pinterest