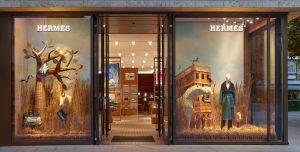 A window display is the eyes of a retail store to tell your brand's story and capture clients' attention. For this reason, create a window display is very important. Read on this article to know more about useful tips to get this necessary area.
Understand target clients.

No businesses can operate without understanding their target clients. Therefore, the very first step to have a window display is determine correctly what the clients need.

Have a clear theme.

Shoppers shall know more about the retail shop by a consistent and clear theme. There are several inspirational

ideas for window display

(Hyperlink:

https://reretailing.com/20-theme-ideas-to-decorate-your-store-window/

) in the Internet; however, it will be easier if getting professional advice or sketching out the ideas first.

Create a focal point.

A focal point is a must-have feature for every interior design. Therefore, it should be paid more attention in order for attracting passers-by.

Keep it simple.

Try not to show too many things in the window display at once. Make it simple and effective by filling attractive and interesting merchandise to be sold.

Think about lighting.

Do not lose opportunities to obtain the clients' interest just because they fail to see anything in the store. Soft lightings will be a good option that allow people to see the store's interior.
In addition, there still has some things that should be considered such as store location, balance and regular renovation of the window display. If you are looking for a beautiful and unique design for retail shops (Hyperlink: Retail stores and things to make them attractive), find Us. Our experts are always by your side.