A focal point is a feature that helps express the owner's aesthetics and draw visitor's attention. Thus, choosing a focal point is  one of most important decisions to be made for any rooms, especially living rooms.
Wallpapers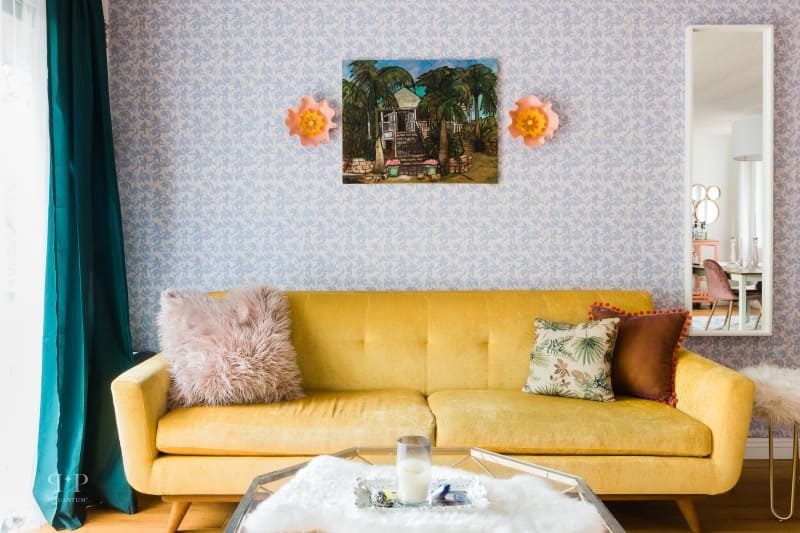 Using wallpapers may be the simplest way to create a focal point. There is a wide collection to be chosen as long as it is the owner's favorite and matches room design and style.
Wall art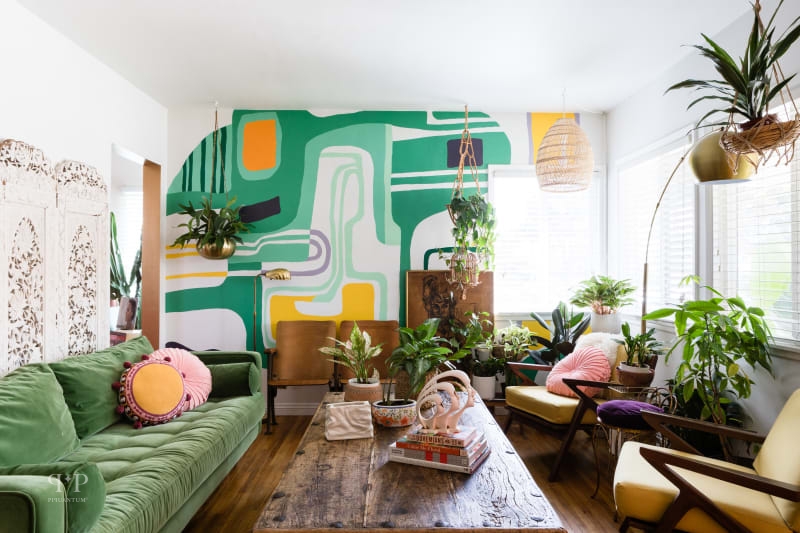 To be capable of showing ones' aesthetics, a piece of art is an ideal option. Also, hanging a gallery of artwork like prints, typography, or family photos can bring an impression to guests.
Potted trees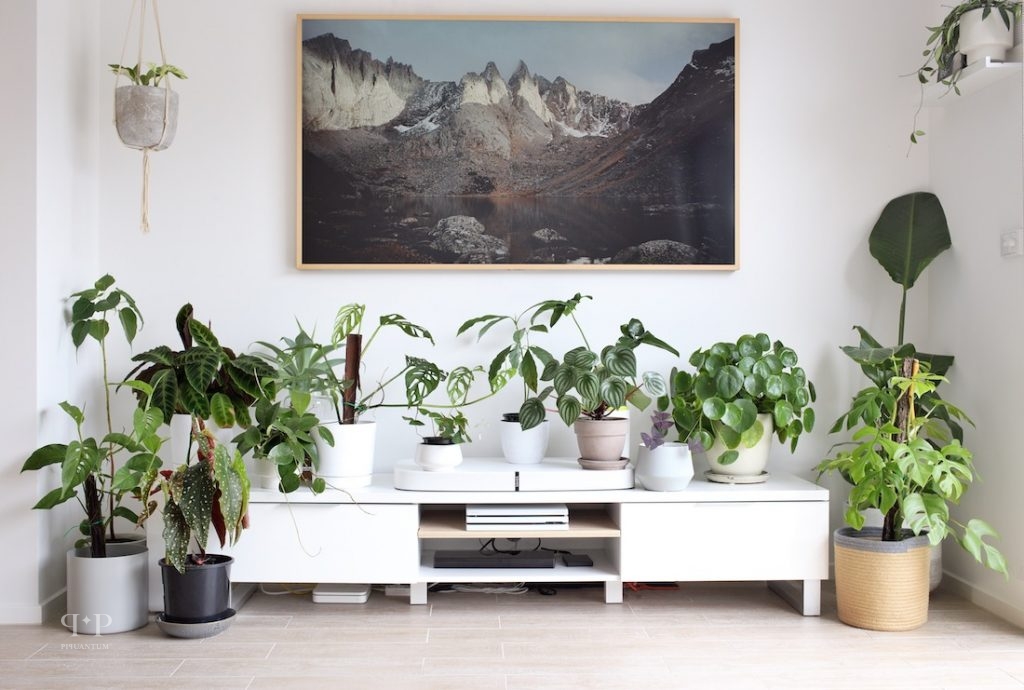 If the owner is a nature lover, he/she certainly can bring nature to his/her home by potted trees which add pop of greenery. Click here to find out suitable indoor trees to grow in the living rooms.
Windows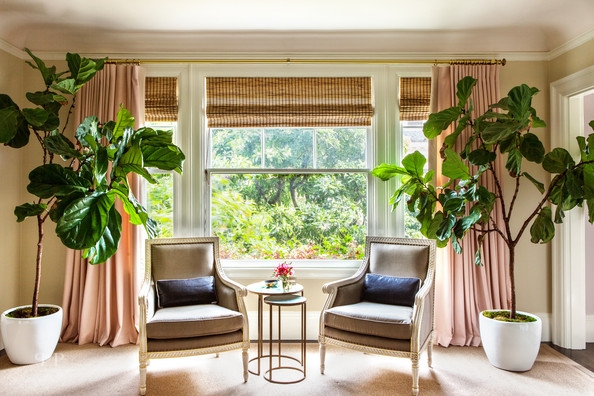 Windows might make another attractive focal point for the space. In case that outside the windows is a beautiful view, it is able to decorate it via simple blinds or curtains. It should be chosen light colors so that they cannot distract people from the view. In contrast, if the view is not special, why don't we go bold with the features with bright colors and patterns?
Shelves
To make the space more open, open shelves in the living room might the best idea to create a focal point. Put books, pictures or decorative items in the shelves, and leave some small space between the objects will make the eyes much more visually pleasing.
Light fixtures
If there is a high ceiling, let's create a gorgeous focal point with a right light fixture such as a beautiful chandelier or pendant light. It must be sure that the ceiling can stand the weight and size of the light.
Do you want to jazz up your space with creative interior design ideas? Find us and let PiQuantum's experts bring it to you.
Photo credit: Pinterest