Every interior design trend includes elements that when combined give the style its distinct look and feel. And for rustic-style decor, these elements focus around nature and creating a sanctuary.
Natural Elements
Natural materials are crucial and defining features of a rustic house interior, they are not limited to furniture. Indeed, components like stone, wood, burlap, animal leather, and canvas may be used to create a rustic style, either structurally or just decoratively.
Architectural Traits & Rustic Structure
A rustic interior's architecture and structure may be as important as furnishing. Wood floors with a prominent grain, paneled walls, exposed ceiling beams, stone walls, and a fireplace, for example, may all give a lot of character and charm.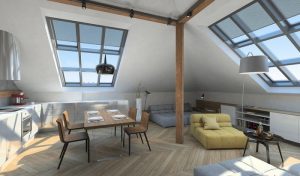 Earthy Color Palette
Natural colors are ideal for rustic house interior. An earthy, nature-inspired color palette is often turned into neutral and subdued tones, although this is not always the case. There might also be bold pops. In addition to greens and browns, the outdoors also has a variety of other colors, including reds and blues.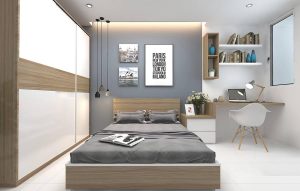 Artisanal & Handmade
Sticking to natural and organic elements, handcrafted and one-of-a-kind things work well in a rustic style. These things are all the more fitting since artisans and makers appreciate the material they specialize in. Furthermore, organic touches may be added to any design style with clay pots, gnarly ironwork, mirror frames, and soft furnishings.